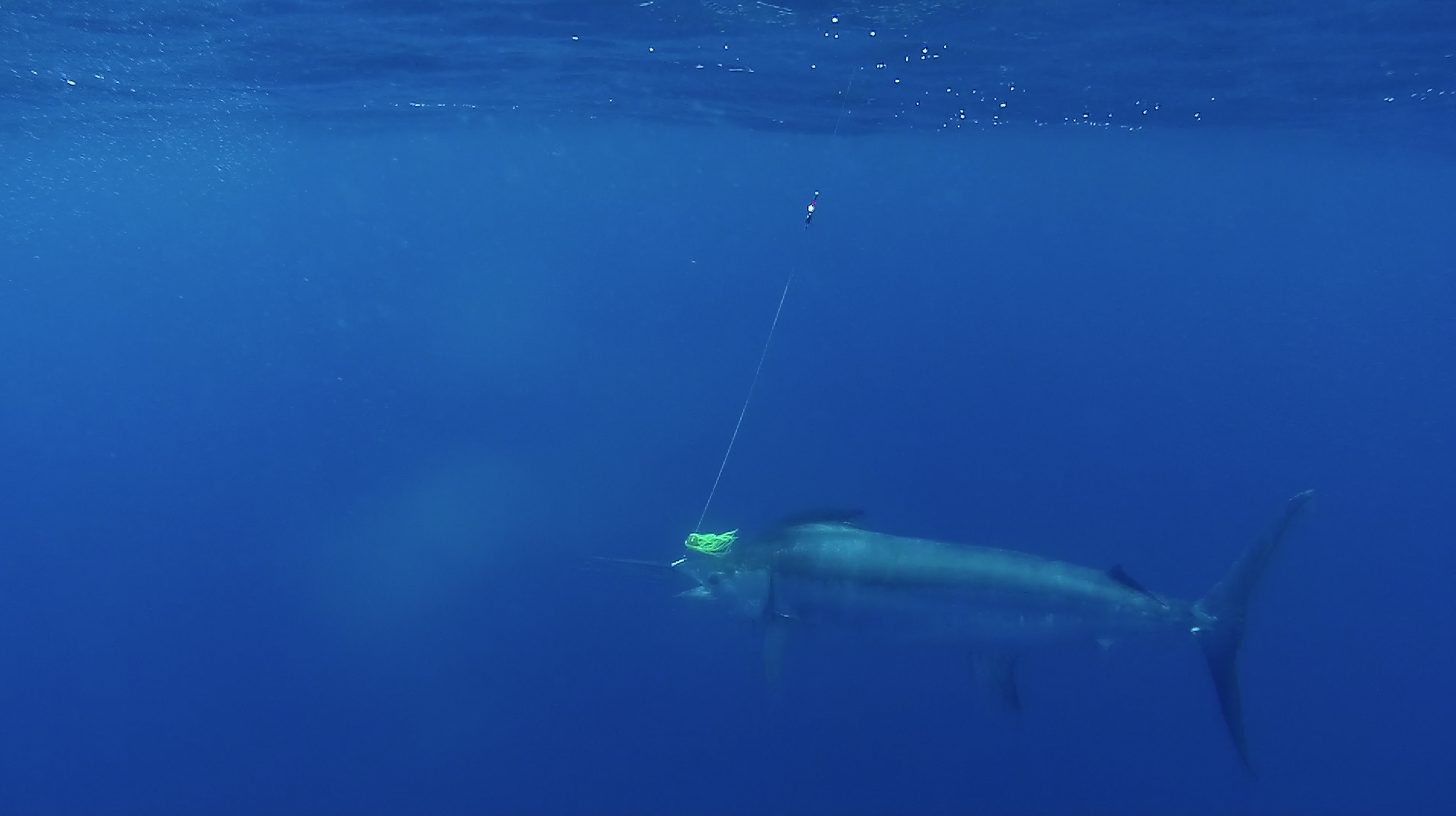 Probably one of the best destination in the World for Blue Marlin, Algarve in Portugal is still unknown to the general public.
Best season from July to the end of October.
From mid-September 2017 a new destination is offered to you from Portugal, you will fish blue marlin, white marlin, always giant bluefin tuna this time, bigeye tuna, also swordfish Xiphias but also Mako shark, hammerhead shark, dorado dolphinfish not to mention the numerous tunas skipjack that cross the coast of Portugal ..
Picos, exceptional underwater mountain for Billfish!
This submarine mountain located about 36 nautical miles off Olhao is the stronghold of blue marlin! This underwater highland passes from about 1000 meters to 260 meters for its southern slope and 700 meters to 260 meters for its northern slope. It forms a table at its summit of about 4 nautical miles square.
The powerful currents form upwelling that concentrate the forage fish on the area.
650 lbs on average but granders are there !
Each year blue marlins between 650 lbs and 900 lbs are fought, but several 1000 lbs "called granders" are caught, and marlins up to 1100 lbs were fished in 2017. It should also be remembered that the largest blue marlin caught to the rod and fought but not according to the rules I.G.F.A in 130 lbs was taken in Algarve. He weighed 1742 lbs.
It could not be approved by I.G.F.A because it was cut in 2 for weighing and therefore not in conformity.
For our first fishing trip on Picos on September 29, 2017 we hooked a beautiful blue marlin of 800 lbs.
The Algarve can book you some nice surprises as a fisherman because you can hooked the same day 4 billfish and make big slams : blue marlin, white marlin, spearfish and swordfish xiphias.
For this reason I organize 2 days of fishing, 36 hrs of extreme Big Game Fishing non stop to offer you this kind of challenge. You will trolled the day and drift at night.
White marlin between 25 kg and 50 kg, xiphias swordfish up to 150 kg on the zone.
Embark with me on my boat and come spend unforgettable moments with us.
See the Marlin tour and book online